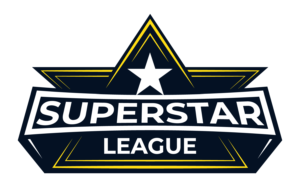 Au printemps 2019, Rocket Baguette a lancé une nouvelle compétition, la Superstar League.
Les 4 meilleures équipes des RBRS S3 étaient invitées dans la première Superstar League, un championnat avec 4 équipes européennes, elles aussi invitées, pour un cash prize de 500€.
In Spring 2019, Rocket Baguette launched a new competition called Superstar League.
The 4 best teams from the French league RBRS season 3 were invite to this league along with 4 other invited teams from Europe. They competed for a €500 prize pool.