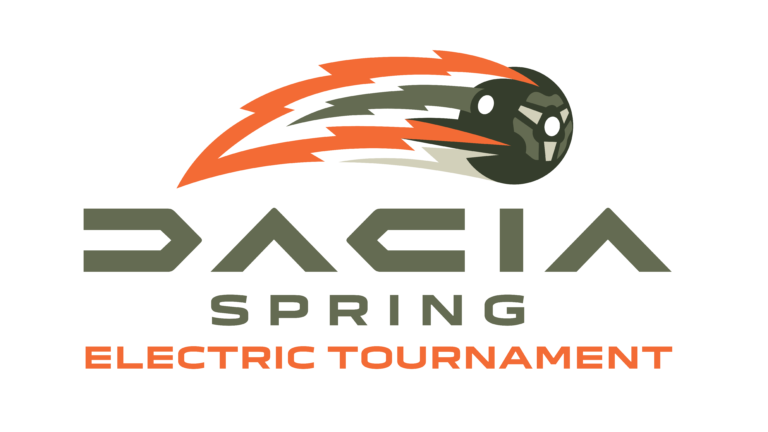 Dacia presents an exclusive electric tournament on Rocket League™ to celebrate the 1st anniversary of Dacia Spring.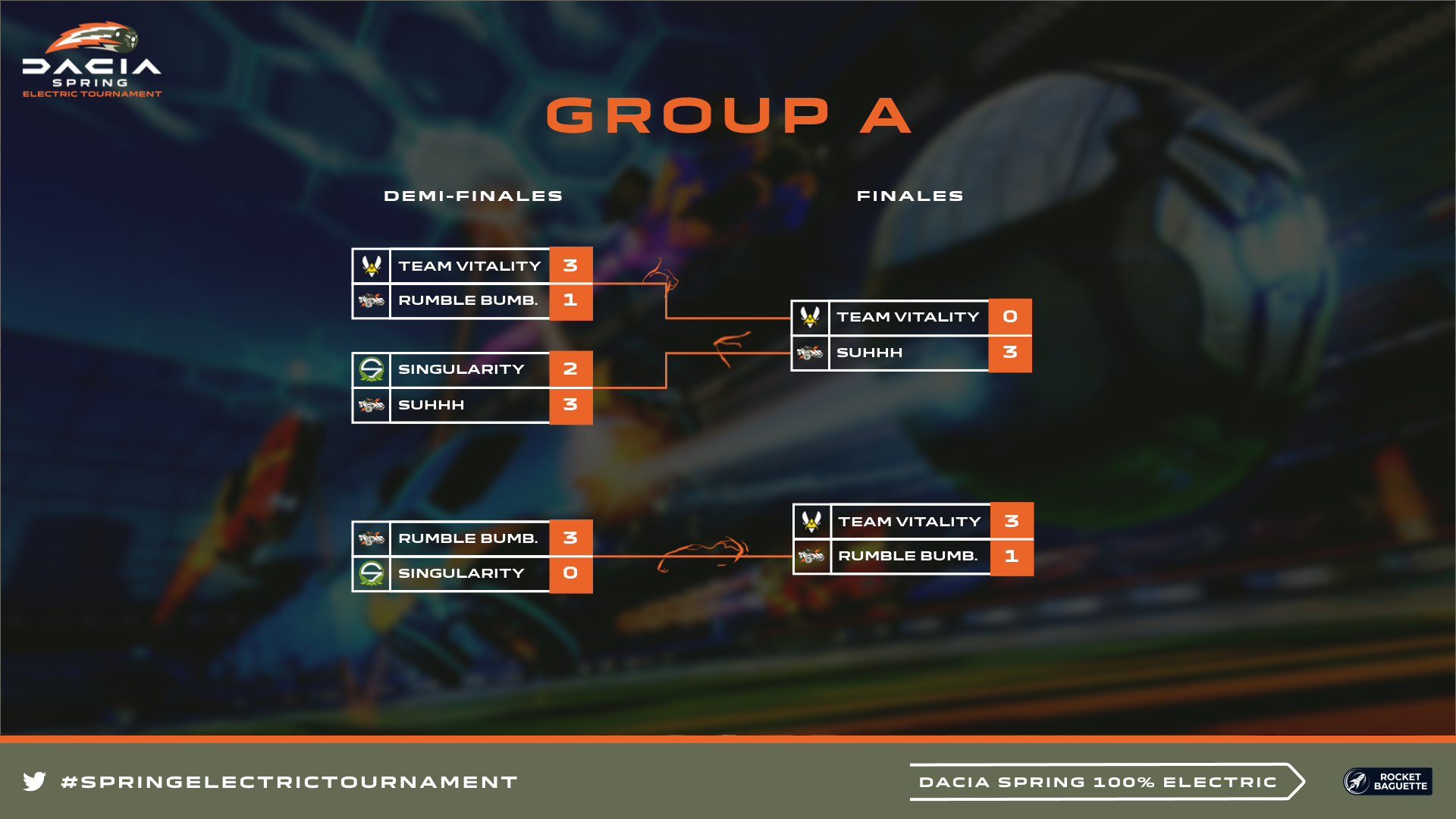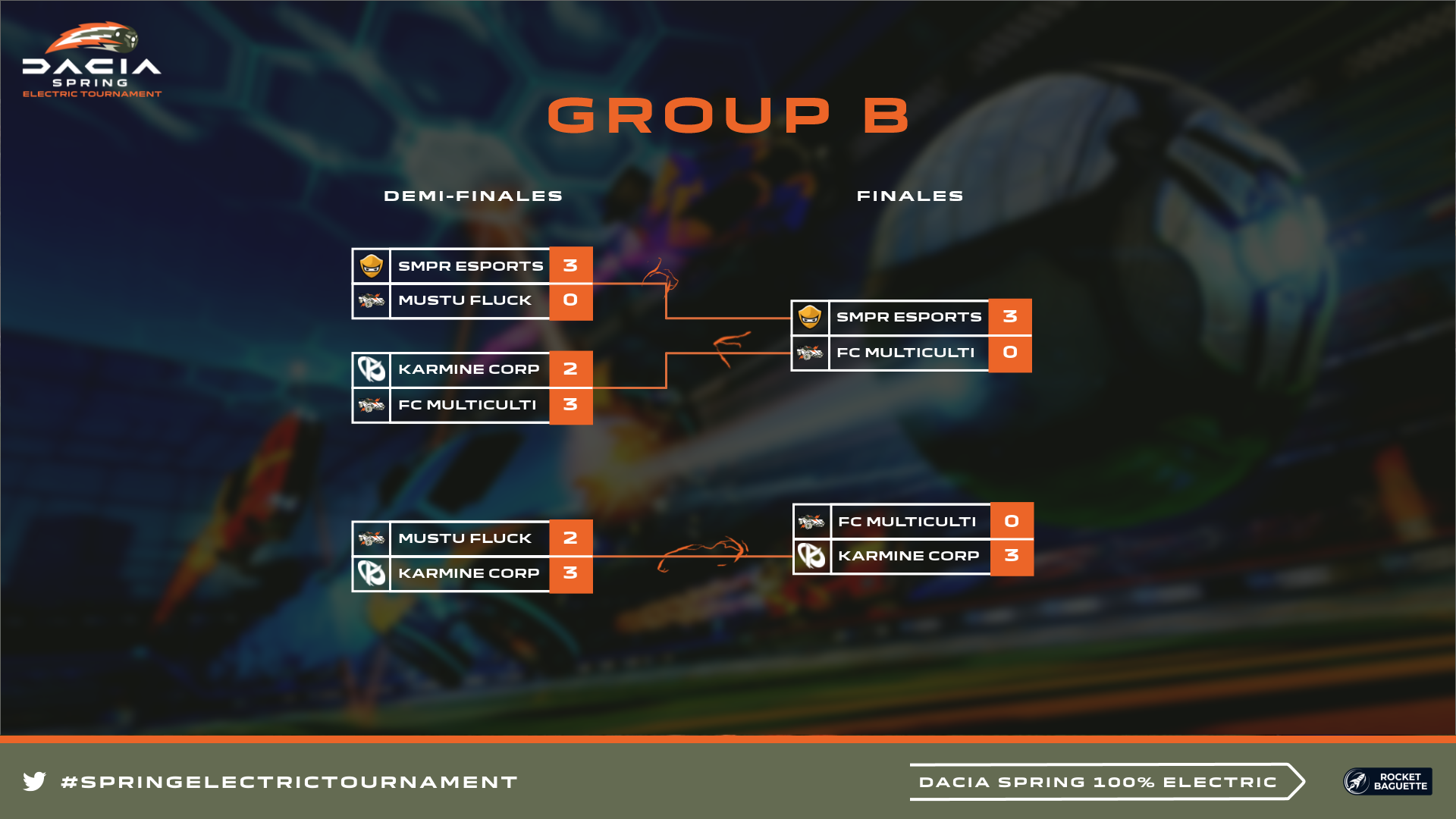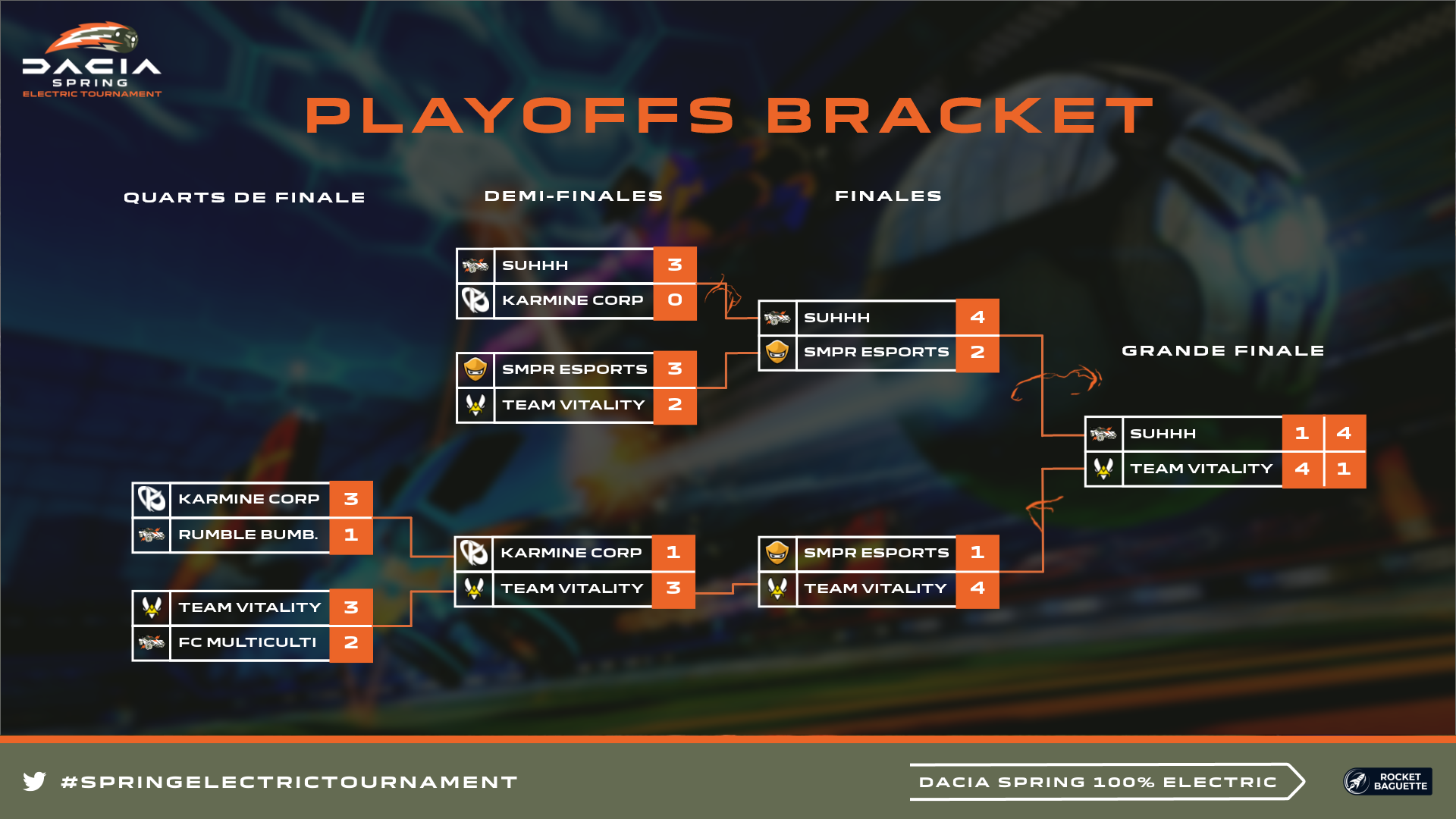 Team Vitality: Kaydop, Alpha54, Radosin – Coach: Ferra
SMPR Esports: Kassio, Chausette45, ExoTiiK – Coach: Finish
Karmine Corp: Itachi, Aztral, Noly – Coach: Eversax
Team Singularity: Chippy, Bluey, Billy
Golden Lakers: Paschy90, Ghostfire97, Avicii SUHHH: Mikeboy, Tho, Oaly
FC Multiculti: Peaky., Justuszz, Piatrix – Sub: Gekk
Mustu Fluck: Matsgrey, Madsssss, Creamyy – Sub: Rexo
Rumble Bumblers: Vensi, Rezears, Shila – Sub : Rizon
Team sizes: 3v3 – All players must be aged 18+
Attendees in the Main Event: 4 teams will be invited, 4 teams will qualify
Group stage: two pools of 4 playing a BO5 double-elimination bracket. Top 3 of each group moves on to playoffs
Playoffs: double-elimination bracket
Group stage, Pool A: Thursday, April 21st, 7:00 pm CEST
Group stage, Pool B: Friday, April 22nd, 7:00 pm CEST
Playoffs: Saturday, April 23rd, 5:00 pm CEST
Playoffs: Sunday, April 24th, 5:00 pm CEST
The winning team will win €15,000, with a limit of €5,000 per player and a one-month Dacia Spring test drive.